Post by outlier on Aug 5, 2019 12:51:34 GMT -8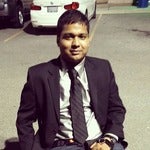 My injury was 19 years ago and I sure wasn't given much info then. I couldn't tell you what ASIA I am and no one has even bothered to tell me. Until I found these SCI forums last year I was living in a bubble because I had never met anyone that "lived like I do". I've learned more through the forums than I have with any doctor. This is partly my fault because I gave up on them because I always felt as if I was being given the run around. It was almost as if they thought I was imagining these things. I assure them, at no time did I imagine having a bowel accident in public. Thankfully I have limited those to few and far between.
My injury is L1-L2. I have been fortunate to walk with the assistance of AFO braces. My thighs are very muscular because they do all of the work. From the knees down I am skin stretched over the bone. I am very active and at times I am afraid I will snap a bone and put myself in a predicament. I'm not sure how common this is but it does stick in my mind.
I would love to sit down with a neurosurgeon and get some of my questions answered. Are there things out there that could ease my pains, make my quality of life better and what I should or should not be doing. The new health care laws make getting a referral the same as getting an act of Congress as I have learned in the past few weeks with pain management. However, I am going to pursue this further because I have a right to know what is going on.
I thank each of you for sharing your knowledge and experience and as I move forward I will definitely post anything and everything that I find out.
I'm glad you're finding the forum helpful
jeff1967

I think it's great to have a place where people in similar situations can share stuff regarding their condition and how they deal with it!
When I first got SCI, I thought I was losing my mind because my symptoms were variable. Even though my PhD is in neuroscience, one thing neuroscience doesn't do is go into the huge variability of symptoms. Because I'm a sensory quad, scientific information is even more lacking -- sensory quads are rare. I even had a SCI nurse tell me what my symptoms were/should be, which was completely off the mark. In light of this thread, with Lara posting about ascending (posterior/afferent/dorsal) vs descending (anterior/efferent/ventral), what people should notice is that afferent input affects efferent output. First, there is sensory then there is motor. Put your hand to a hot stove and the first thing is sensory (sensation of hot surface) -- this results in a motor output (motor -- remove hand from hot surface). I had a hard time walking not because of anterior/motor damage but because my posterior/sensory was damaged (did not get accurate information about my body's position in space). This made me look like I was drunk beyond belief. In fact, when I first got my injury, which was metabolic as opposed to traumatic, a lot of people thought I was drunk and they did not realize my spinal cord was being destroyed. People who knew me well, however, called 911. The ER did not do MRIs or do lumber punctures. Furthermore, they did not do blood blood tests that would clue them in on what was going on. Waisted time there. What is particularly horrible about this, is if they did things correctly, they could have halted my spinal cord damage and even REVERSED it. By the time I got to the MAYO, the MAYO concluded it was too late to do treatment. However, about a year later, my new doctor started treatment -- it took 4 months but it began to make a difference because what was really going on was an underlying autoimmune disorder that was not being treated, which in turn, was destroying my spinal cord. About 5% of SCIs are non-traumatic (meaning, not an accident, a fall, etc.). There is an organization within the brain and spinal cord such that if it is not necessary for the brain to be involved, the signals are dealt with solely in the spinal cord. This allows for a quicker response time to things that do not require higher order thought. Information that is jumbled, not straight forward or leads to other outcomes may lead to the involvement of the brain. For example, the brain has a specific area that deals with pain perception and position in space (primary somatosensory cortex). The brain also has a specific area for dealing with position in space and planned movement (posterior parietal cortex) and motor movement (primary motor cortex). Notice how both the PSC and PPC are involved in position in space (the PSC deals with proprioception and pain may be a function of position in space; the PPC is involved with planned movement so it needs information about position in space as well. Once the movement is initiated, the sensory spinal cord is giving feedback to the PSC, the PPC and to adjacent ganglions in the afferent spinal cord. Any error in this system can create problems. Adjustments are made accordingly.